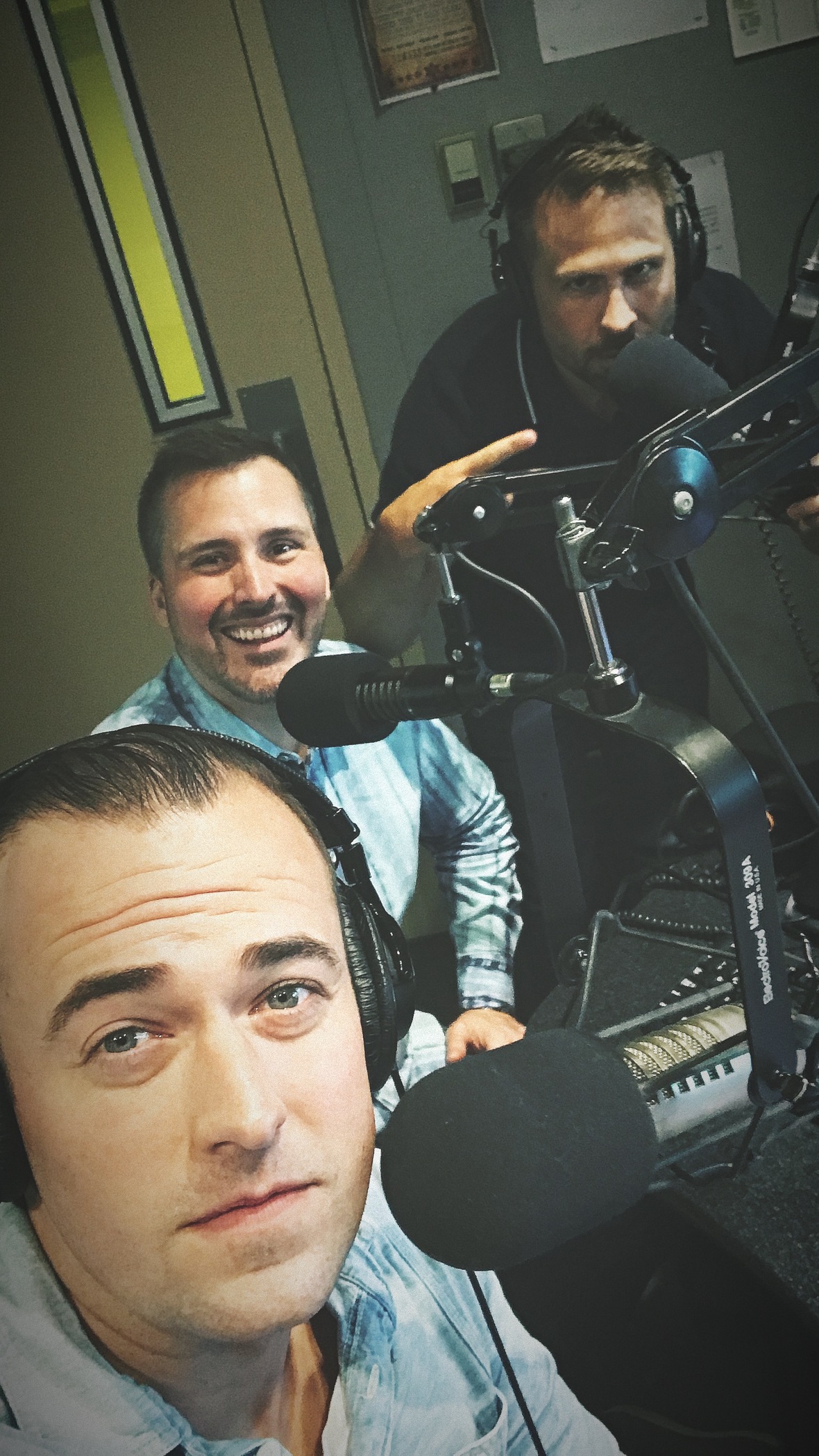 Capturing the data from this previous media/radio adventure.
We are nearing the completion of our one year contract with KKNW 1150 AM. Upon much prayer and conversation, we have decided not to renew our contract.
For twelve months, every Wednesday, from 3-4 PM we flooded the air with Jesus centered supernatural content.
Two weeks ago I went into the studio to record a show with Paul Graves. A lady was waiting for me at the door.
"Are you the pastor?" She asked.
I must have had that "pastor" look. After confirming her suspicion, we agreed to meet after the show.
She informed me that when she first heard of my show, she thought, "What kind of tin-foil-hat-wearing-nutjob-show is this?" Then she listened to it.
"These guys are Holy Spirit filled, Jesus loving, believers!" She said. She was so excited because she works for the finance department at the station and she knew that there isn't any other content like ours on the station. I believe this was a gift of encouragement from the Lord.
Ever since I was a little kid, I've always wanted a radio show. This adventure has been a dream come true.
I want to thank everyone who sowed into the show. So many of you made contributions. Thank you! Your gift helped us do something that may have never been done before, host a Christocentric Supernatural Show on a secular radio station.
I also want to thank Seattle Revival Center, who made a monthly contribution of $150 a month. I believe we planted large seeds in a field where there's not a lot of seed.
To be transparent, I didn't go into this with a long-term sustainability plan in play (basically I didn't have a business plan). I knew the cost up front, and I knew that Supernaturalist Ministries could afford to take on the financial risk for the first twelve months. I had hoped for advertising opportunities, but I didn't have the plan or the time to pursue them.
If I were to do it again, I would assemble a team to help me strategize a vision, advertising, marketing, evangelism, and community plan up front. It could have been far more successful and sustainable if I had first assembled a team around the vision, and then executed the concept with the team.
I share all these things not because I feel bad.
Honestly, I have no regrets.
It has been a stinkin' blast.
I share these things because maybe you are about to take a leap of faith to co-create with the King on the Earth. I hope that some of the things I learned can equip you for the jump.
Maybe you are about to take a leap of faith that may have a hefty price tag on it.
For us, the price tag was $10,000 for a year of programming.
That's a significant investment.
I am still totally in love with audio as a media platform. In fact, more now than ever, I am in love with podcasting.
Podcasting is the coolest thing ever. I can record ninety-minute shows. **[My latest podcast with Charlie Shamp](https://soundcloud.com/isupernaturalist/the-future-belongs-to-the-fearless-charlie-shamp)** is over two hours!!
I love long-form content, but we also produce short shows. For example, we have some shows that are only eight minutes long.
With a podcast, you don't have to wait until 3 PM to listen to it. You listen to it when you want to listen to it. You can listen to it in your car and then pop on some headphones and take it with you as you walk into the office.
So, I'm going ALL IN with my podcast.
I'll be buying some awesome new gear so I can have a three mic studio at the church. I want to continue to host transparent, supernatural conversations for the purpose of connecting, equipping, and promoting emerging supernaturalists on a global level.
Thank you for partnering on this journey with me. Your emails, messages, and conversations light me up.
I'm looking forward to partnering with you to instigate a movement of honest and powerful supernaturalists; a generation of Elijahs and Elishas.
I look forward in cheering you on as you take risks and create stuff on the Earth that has never been done before.
Life is such a gift, and we get to share it together. We are alive, in the same generation, for such as time as this. Let's shake some things up.
Blessings,
Darren Stott